For over a half century, Lynn Harrell has been revered as one of the world's most brilliant and beloved cellists of all time. The Grammy® Award winner's discography of more than 70 recordings includes collaboration with eminent musicians such as Itzhak Perlman, Vladimir Ashkenazy and Zubin Mehta. Known as the "Dean of American Cellists," Lynn Harrell has performed as soloist and with orchestras around the world, including Boston, Chicago, the New York Philharmonic with Leonard Bernstein, the National Symphony, as well as in Japan, Korea, Taiwan and Hong Kong where he was featured in a three-week Lynn Harrell Cello Festival with the Hong Kong Philharmonic.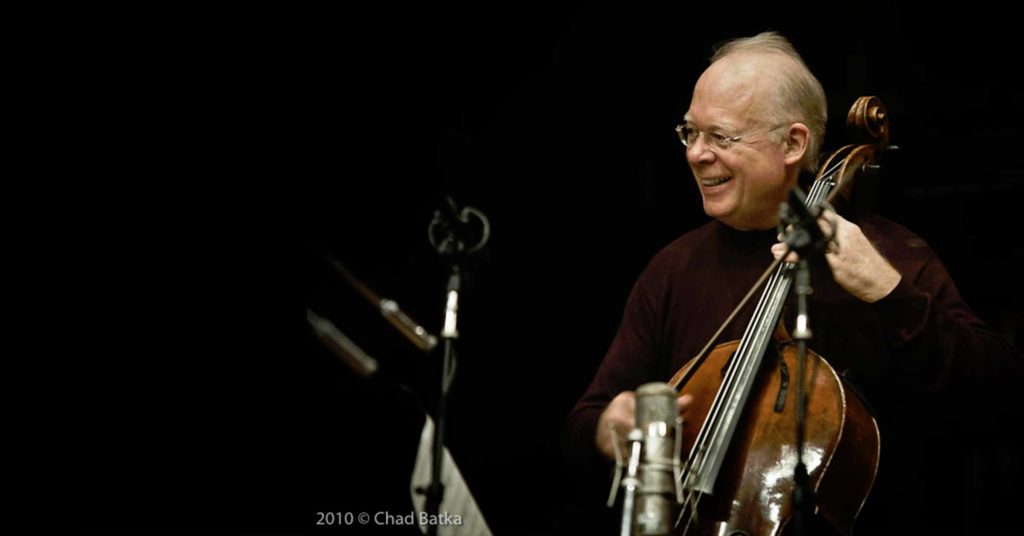 Lynn Harrell presents master classes at prominent conservatories in the world. In his 60 years of renowned performances, the distinguished legend Lynn Harrell, at 75,  continues to be in demand.  From the Americas to Asia, Lynn Harrell has taught and held chairs at renowned music academies and conservatories, including the Royal Academy of Music in London, USC Thornton School of Music in Los Angeles and at Aspen Music Festival.
Maestro Harrell recordings are heard live on radio stations and streamed the world over; he has been interviewed by hundreds of radio personalities and his solo performances and tours have been reviewed with unanimous critical acclaim.  The New York Times wrote,
"Lynn Harrell, 20‐year‐old cellist, made his New York debut last night at Carnegie. Recital Hall, and it was a triumph. He has music in his bones, plus a technique that many cellists two or three times his age can envy. Most amazing of all is the degree of nuance he has at his command, the great depth of detail in phrasing. He is already a finished musician in most respects and what's more, he has a distinct flavor of his own as a performer, a definite stage personality."
Harrell's recordings include the complete Bach Cello Suites (London/Decca), the world premiere recording of Victor Herbert's Cello Concerto No. 1 with the Academy of St. Martin in the Fields led by Marriner (London/Decca), the Walton Concerto with Simon Rattle and the City of Birmingham Symphony Orchestra (EMI), and the Donald Erb Concerto with Leonard Slatkin and the Saint Louis Symphony (New World).
Together with Itzhak Perlman and Vladimir Ashkenazy, Mr. Harrell was awarded two Grammy®  Awards – for the Tchaikovsky Piano Trio and for the complete Beethoven Piano Trios. A career highlight for Lynn Harrell was recording Concerto For Violin & Cello by Henri Dutilleux with the Orchestra National de France led by Charles Dutoit.
With Vladimir Ashkenazy and Pinchas Zukerman, Mr. Harrell recorded the Schubert Trios and the Brahms Trios. Other recording highlights include Harrell's  Tchaikovsky's Variations for Cello and Orchestra on a Rococo Theme, Shostakovich's Cello Concerto No. 2, and Prokofiev's Sinfonia Concertante with the Royal Liverpool Philharmonic, Gerard Schwarz conducting.
Lynn Harrell was born in 1944 to musician parents in New York City. His father was the baritone Mack Harrell, the American operatic and concert vocalist who was regarded as one of the great lieder singers of his generation. Mack Harrell made his professional opera debut at the Met in 1939 as Biterolf in Richard Wagner's Tannhauser and sang with the company every year through 1948, and returned for the 1949-1950, 1952–1954, and 1957-1958 seasons.
Lynn Harrell's mother, Marjorie McAllister Fulton (1919-1962) was an accomplished violinist in residence (faculty) at the University of North Texas College of Music.  Fulton had performed with many major groups around the world and had given concerts at Carnegie Hall in New York City and Jordan Hall in Boston.  She attended the Curtis Institute of Music and held fellowships at the Juilliard School, graduating with honors in 1935.
At the age of eight, young Lynn decided to learn to play the cello.  When he was 12, his family moved to Dallas, Texas where he studied with Lev Aronson.  After attending Denton High School, Harrell studied at the Juilliard School in New York with Leonard Rose and then at the Curtis Institute of Music in Philadelphia with Orlando Cole.  He made his debut in 1961 playing with the New York Philharmonic Orchestra at Carnegie Hall.
In 1960 when Lynn Harrell was just 15, his father died of cancer at age 50.  In November 1962, when he was 18, his mother died from injuries sustained from a two-vehicle crash while traveling from Denton to Fort Worth to perform a recital.
Just before his mother had died, in April 1962, Harrell had withdrawn from high school in his junior year to advance to the semifinals of the Second International Tchaikovsky Competition in Moscow.
After losing his mother,  Harrell states, "I moved around to different family friends' houses with my one suitcase and cello until I was 18, when I joined the Cleveland Orchestra.   In part, I got that job because  conductor George Szell knew my father through their collaboration at the Metropolitan Opera."  Harrell was a cellist with the Cleveland Orchestra and its principal cellist from 1964 to 1971.By age 27, he felt he was ready to pursue his solo career and was invited to appear with the Chamber Music Society of Lincoln Center. The New York Times again wrote high praise stating, "This young man has everything." Lynn Harrell's career reached a decisive turning point when he won the prestigious Avery Fisher Prize, launching his solo career into the international limelight.
In 1994, Lynn Harrell appeared at the Vatican with the Royal Philharmonic in a concert dedicated to the memory of the six million Jews who perished in the Holocaust. As the Vatican's first official commemoration of the Holocaust, the historic event was attended by both Pope John Paul II and the Chief Rabbi of Rome. That year Mr. Harrell also appeared live at the Grammy Awards with Itzhak Perlman and Pinchas Zukerman.
Lynn Harrell is a winner of two Grammy® Awards for Best Chamber Music Performance for Beethoven: The Complete Piano Trios (1988) with Vladimir Ashkenazy and Itzhak Perlman and in 1982 for Tchaikovsky: Piano Trio in A minor also with Ashkenazy and Perlman.
His extensive discography include the complete Bach Cello Suites, numerous premieres of new works and collaborations with the world's foremost artists.
Lynn Harrell made his acting debut in the acclaimed award-winning short dramatic film, "Cello," (2017) portraying the lead character, a cellist with debilitating ALS who is losing his ability to commune with what he loves most in life — playing his cello. The film was directed by Angie Su and score written by Academy Award-nominated composer Randy Kerber.  Lynn Harrell plays cello on-camera with award-winning performances that  include "Ansel's Elgar" and "The Life of Ansel Evans." The film has premiered at renowned festivals in New York, Vancouver, Milan, London and Rome and named the official selection in the 14th Annual Chinese American Film Festival in October 2018. It continues to screen worldwide – and is also in an upcoming film music festival with live orchestra performed in collaboration with the Eastman School of Music in March 2019.
Additional notoriety includes Lynn Harrell's controversial appearance on the Colbert Report, to talk about being expelled from the Delta frequent-flier program.  Delta removed Harrell because he needed to travel with his cello and would pay for a separate seat for the valuable instrument.  Because Harrell travels so much, he obtained a frequent-flier card for "Cello Harrell." Delta told Harrell he was violating the rules. His cello was removed as a frequent flyer, as was Harrell. His miles were also confiscated, and he was barred from ever enrolling in any Delta Sky Miles program in the future.
Harrell previously played a 1720  Montagnana cello he bought with the proceeds of his parents' estate and also a  673 Antonio Stradivarius cello that belonged to the late British cellist  Jacqueline du Pré.  His current instrument is a 2008 cello by Christopher Dungey.
Lynn Harrell makes his home in Santa Monica, CA with his family and children.